Andy Cowman
107 – Bagenalstown, Co. Carlow
2011
Andy Cowman bought a van in 1997 to do a daily run to Dublin for his local clients. He expanded, having thirty trucks doing general haulage at one stage during the boom. As the economy contracted, he moved into groupage and concentrated his work in the Carlow and Kilkenny region. When TPN had a gap in this territory, the two front runners were not only rival hauliers but also brothers. TPN went with Andy and has never looked back.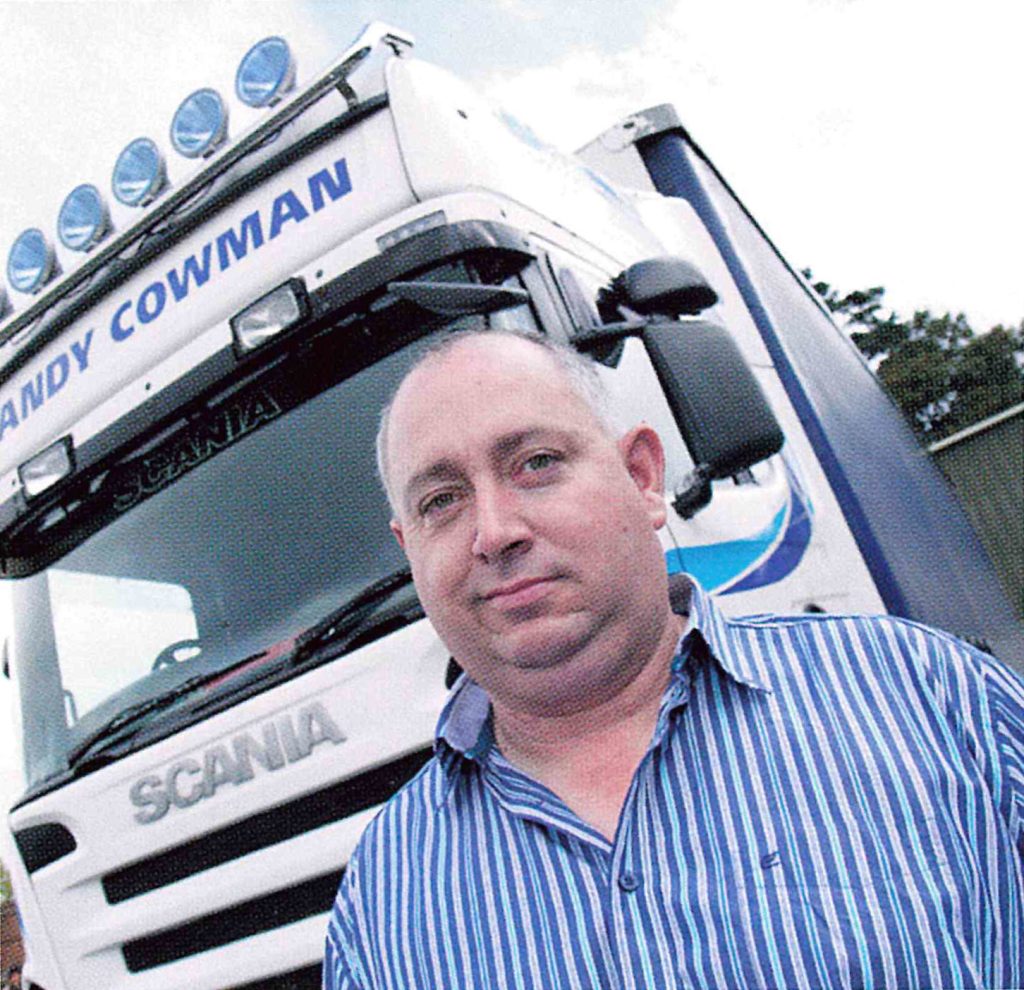 One of the challenges facing he network including South-East Freight,`are town-centre deliveries and in particular the heritage town of Kilkenny where its pedestrianised streets are off-limits to hauliers at 10.00am every morning, said Andy. 'This is where the local knowledge and expertise
makes a significant difference.'
Several of South-East's clients have fragile cargo, which the clients trust to the network, with Andy keeping an eye on everything, These include glass cabinets from Rittal and bottles and barrels from Carlow brewery, none of which can be stacked upon. Mileeven Fine Foods of Kilkenny send their products through South-East to the network. The company, established by Ellis Gough in 1988, makes honey, preserves and other specialist produce. They also distribute imported honey. They appreciate a service that allows them to reach craft and tourist shops nationwide on a twenty-four hour basis. South- East's business outside the network includes transporting steel for Van Leeuwen Wheeler.
Anne Haskins has worked with Andy in the office since 1998 and in 2013 won a TPN award for outstanding achievement. Andy's life revolves around his work and his family. He has six children and whatever free time he has is devoted to his garden