James Allen
129, Moira, Co. Down
2009
The Down-based transport company was founded as William Allen and Sons in 1967 by Linden Allen. James Allen, Linden's son and principal of Allen Logistics explained he family background: My grandfather was a sheep dealer who transported livestock in the 1950s. My father, Linden, wanted to transport Wavin pipes when the lorry wasnt being used for sheep. My grandfather wouldn't let him have the lorry so he got another and William Allen and Sons was established. We gradually grew since then, moving from a barn near here to our current facilities:' The company changed its name to Allen Logistics in 2001.
The Allen fleet is substantial and two mechanics maintain it in the garage on site. The garage has the same equipment as is found in an official MOT facility and the mechanics are allowed to sign off regular safety inspections: `We were doing it before it was a legal requirement. It means we don't get breakdowns and can go home with a a clear conscience,' said James.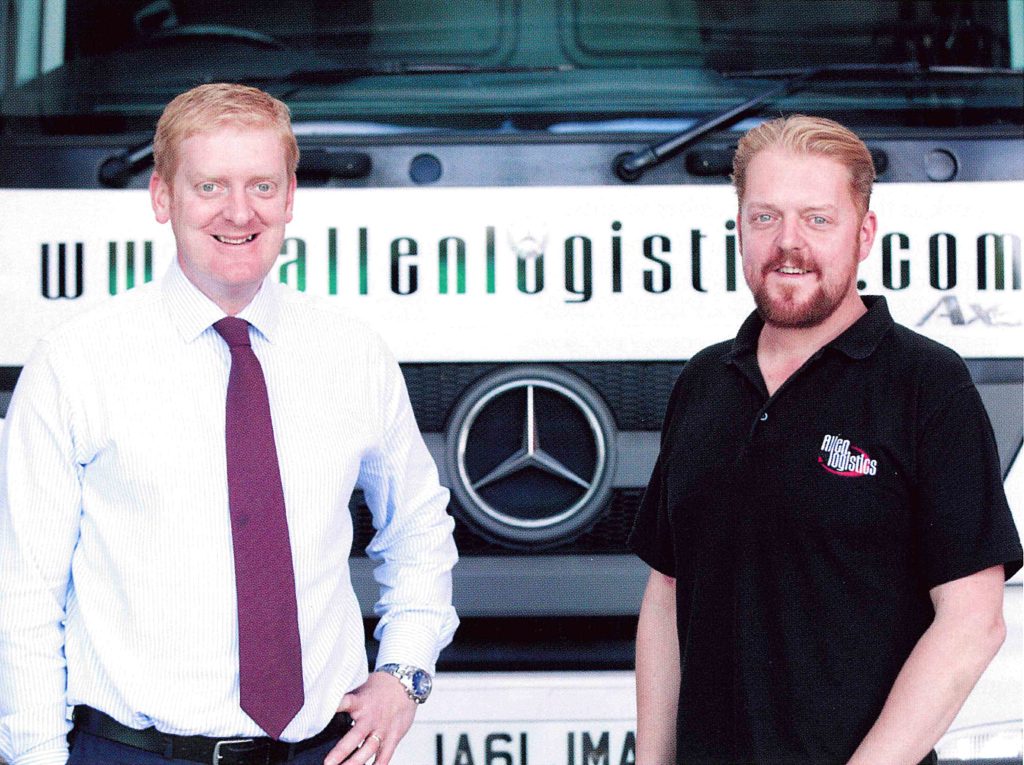 James Allen contacted Owen Cooke in 2008 to discuss joining the network. They started in January 2009, inputting two pallets on a double-decker, After several weeks they had increased their input to 20 pallets per night and that number rose steadily. Linden Allen said at an awards ceremony in 2009: 'I don't believe in a recession. We have won over 70 new customers this year and took on four new people. And a lot of that is due to our TPN membership: Allen
Logistics now has two full trailers of freight for the network every night.
In 2009, Allen Logistics won North of Ireland Irish Haulier of the Year at the annual Transport and Logistics Awards, organised by Export and Freight Magazine. In 2012, they were joint winner of the TPN Customer Service award and in 2013 the outright winners of the same award.